You have something to offer the world.
Love. Results. Transformation. Success. Support. 
You believe in yourself, in your program, and more importantly?
You believe in your clients.
That is one of the main reasons you're able to get such great results.
Your clients love you because you see something in them that they don't see.
And you know what?
I see something in you that you don't see.
What is it?

Words.
Beautiful words that describe who you are, what you do, and who you help.
You just don't see them. You can't put it all together.
Writing isn't your thing. Maybe you even hate it… That's okay.
You have better things to do with your time – like working with your clients.
Leave the words to me. It's what I do.
Hi, I'm Amy Coleman, copywriter for online entrepreneurs that dedicate their lives to making a difference in this world. My clients work with others to help them create the life and success that they could only dream of before.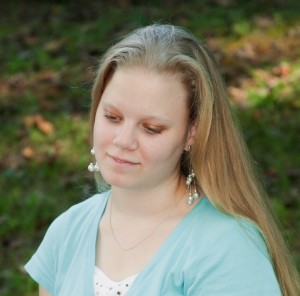 You don't do the work you do to make loads of money (although there is nothing wrong with money and I know you're going to make lots!) You do the work you do to improve the lives of others. You do what you do because you love it.
Same here.
My primary motivation isn't money, it's the words I write that make you smile, laugh, cry… they make you feel.
Like someone gets it.
Like someone understands you and what you offer.
Like these words will resonate with your ideal clients perfectly.
And that's exactly the point.
I capture who you are and what you do, put it into beautiful, magical words, and deliver them to you.
A whole lot of love, a little bit of copywriting science, and a sprinkle of magic comes together to create just what you need.
Beyond copywriting, I'm a wife and a mother. I am blessed to have 3 beautiful children with my husband of 5 years.
In fact, my children are what put me on my entrepreneurial journey.
I couldn't imagine not being able to be here with them every minute of every day with them.
So I took my Accounting degree full of numbers, rules, and logic and traded it for words, emotions, and magic.
I always liked to write, I just didn't believe that I could make a good life with my words.
I doubted myself and my abilities…. so I made a "safe" choice and off to college I went.
During my college years, I met my husband and fell in love. Before I graduated, we were married and had a baby on the way.
That's when it became really clear to me that a high-stress job working 40+ hours behind a desk crunching numbers was NOT for me.
The thought made me miserable.
I finished my degree right after our second child was born, but my heart wasn't in it. It was just an accomplishment that I felt was "necessary" to be successful in this world.
What kept me going was my two sweet babies and working at night as a freelance writer as they slept.
Life's a funny thing.
Fast forward a few years and now I have three amazing children and a business that I'm proud of.
I get the pleasure of meeting new people and writing their stories, packaging their offers, and making them shine even brighter.
What could be better than that?
If you're ready to shine a little brighter, learn how you can get some magical words of your own here.
[mailerlite_form form_id=1]