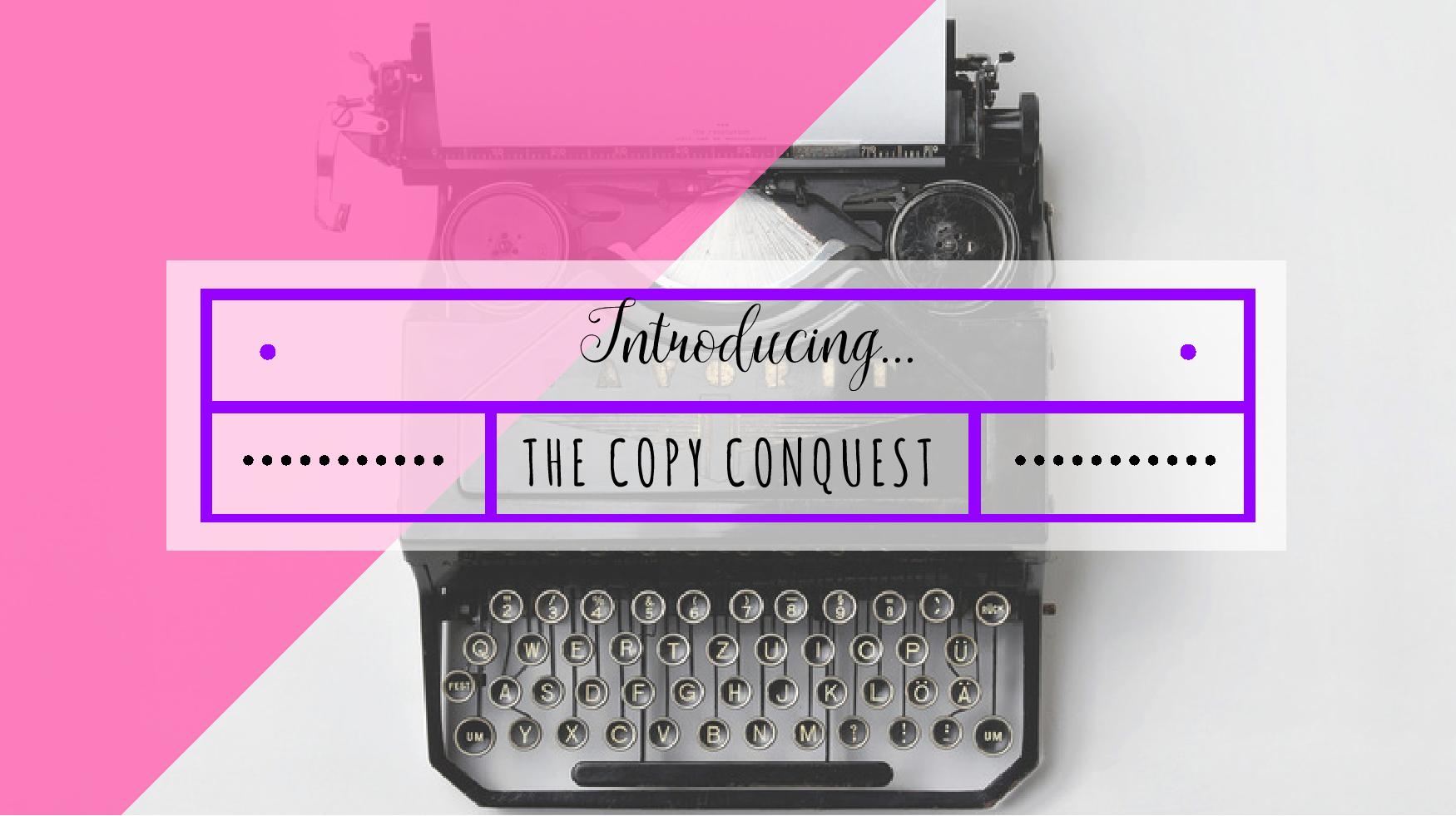 What if you could spend the first 6 months of 2017 focusing on growing your business and serving your clients?
No more:
Spending hours each week creating content to keep your blog updated
Using your weekends to carefully craft emails to contact your list and keep things fresh
Staying up late painstakingly developing your next opt-in to grow your list
Stressing for hours over your new opt-in's funnel to convert that freebie to sales
Sweating about what to post on Facebook to promote yourself and attract your ideal clients
It probably sounds like a dream come true or like some magical fantasy world where unicorns exist and chocolate cake doesn't make you fat.
But creating content? It's more of a nightmare that won't end.
You spend countless hours each week trying to make sure you stay fresh and relevant and show up as an expert in your space.
And yes, it's been going okay so far.
But you just wish you could spend more time on other aspects of your business. Or maybe even go to bed before midnight knowing that all of your content creation is done.
The truth of the matter is – day after day, week after week – you're creating content.
You didn't start your business to spend all of your time writing and creating! 
You're ready to tackle new goals, grow your business, and serve more clients in 2017.
Because that's where your heart is.
You were born to help and serve. 
That's your zone of genius. 
Not hours of writing and creating.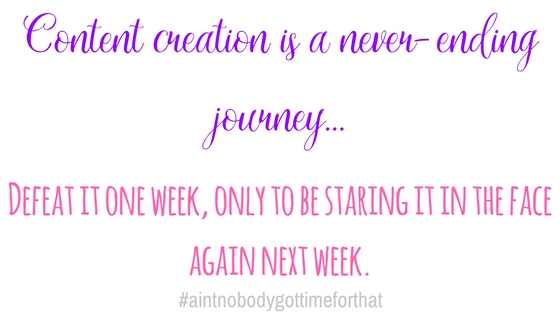 You know you could be serving more clients and working on your business but content creation keeps eating up all of your time.
You're over it. There has to be a better way.
But you can't just stop writing your blogs, emails, opt-in pages, and Facebook posts.
You have to be visible to be successful and being visible means constantly creating content… right?
But who says YOU have to be the one creating it?
What if someone could ride in on their white horse and save you from hours and hours of writing and creating?
With a swing of their sword, they will make all of your content woes disappear.
Just like that… it's done.
Suddenly, you have more time.
You can take on another client or two.
You can spend more time with your family or doing things you love.
Hours are freed up in your schedule every. single. week.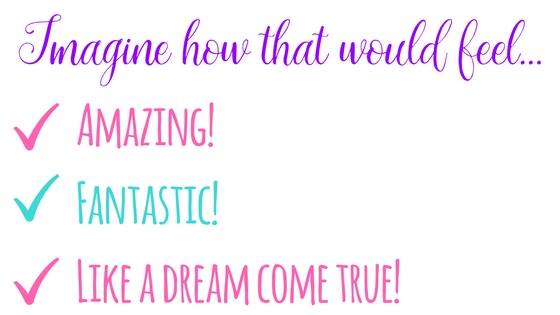 That's exactly what I want to give to you.
Okay, so I don't actually have a white horse.
I'll be riding in on my office chair, ready to work. 😉
And a sword? Nope.
Just a magical pen in my hand.
And just like that, hours of creating content are a thing of the past.
All of your content creation gets done each month.
You stay fresh and relevant.
You show up as an expert.
You attract your ideal clients.
Content creation without all the time, stress, and pain?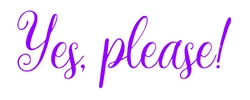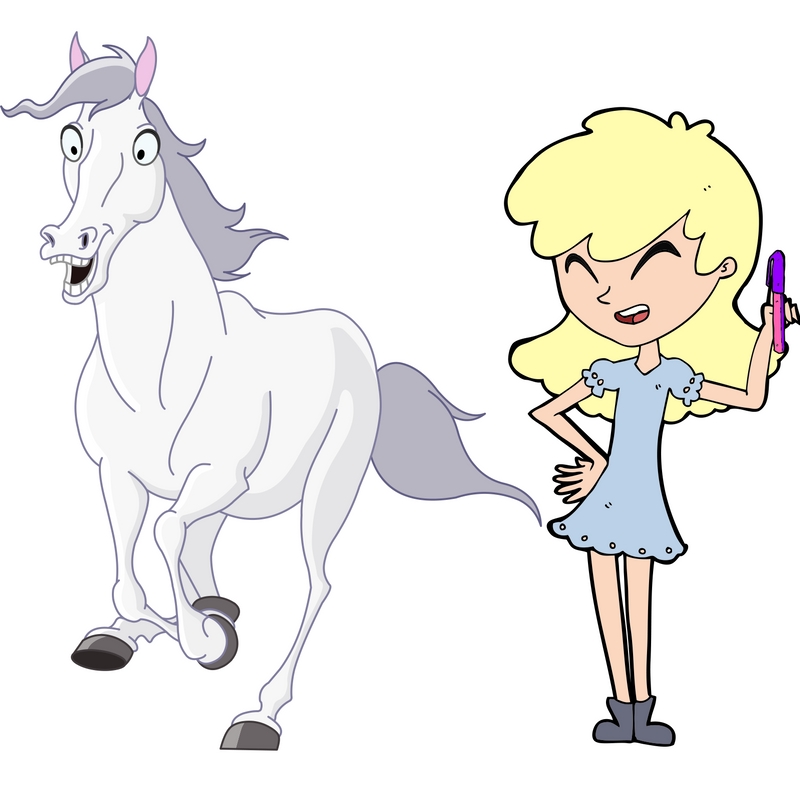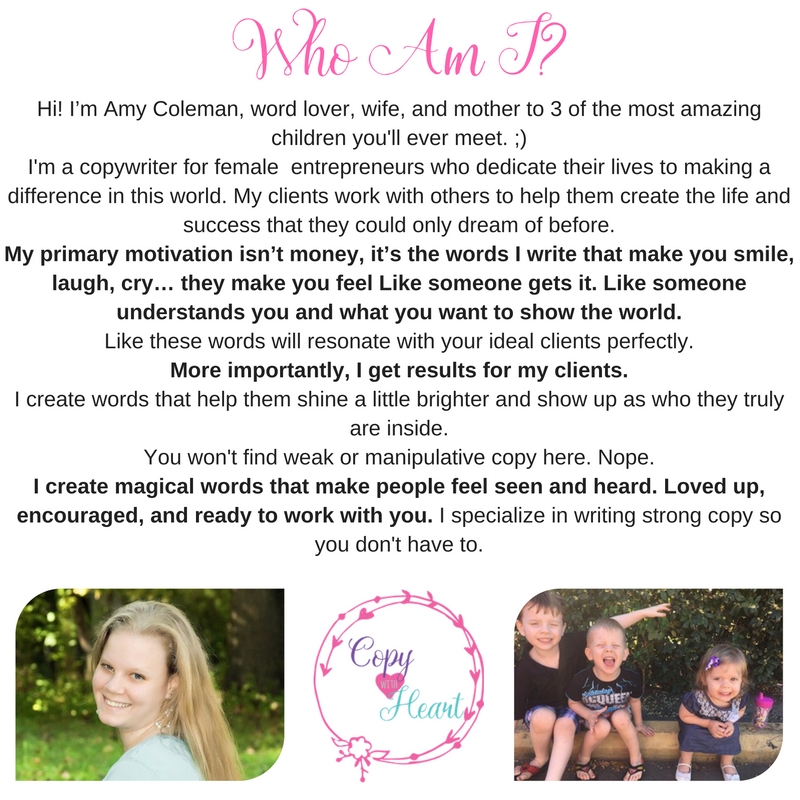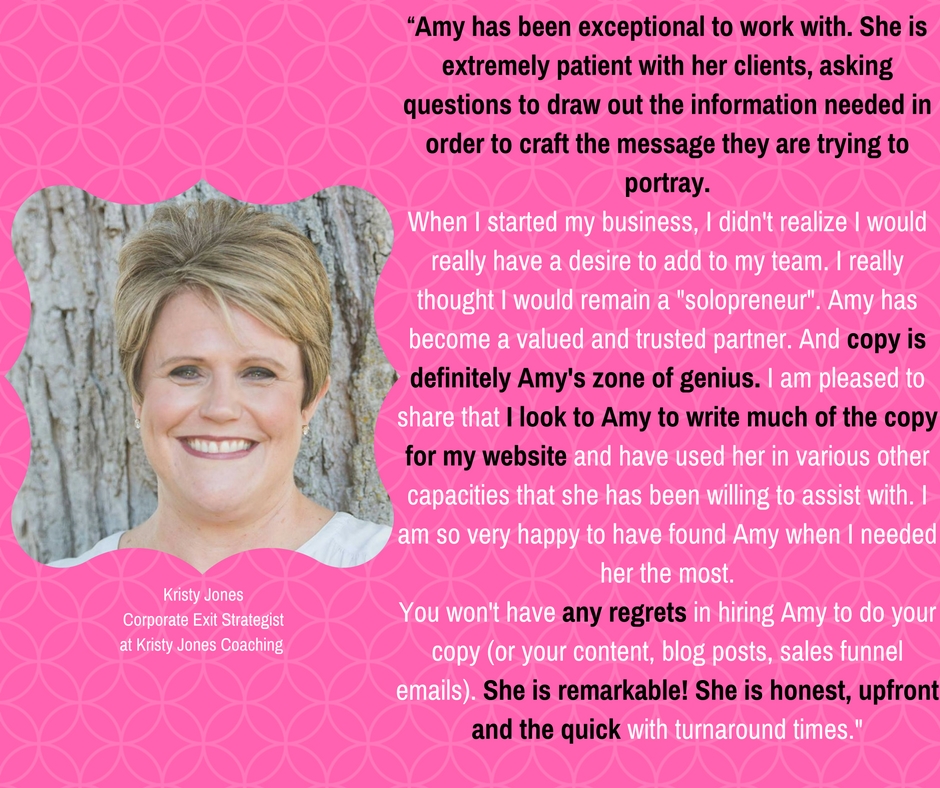 What is this magical thing I speak of?

You're ready to start 2017 off with a bang and by leveling up your business and getting even better results for your clients.
You know content creation is critical to your business, but it's also become too much of a time suck.
You're at a turning point in your business and the decisions that you make to start off the year will determine if you meet your goals or not.
I want you to do more than meet your goals.
I want you to surpass them.
Blow them out of the freakin' water, honey!
Make 2017 your most successful year yet by getting your spot in The Copy Conquest.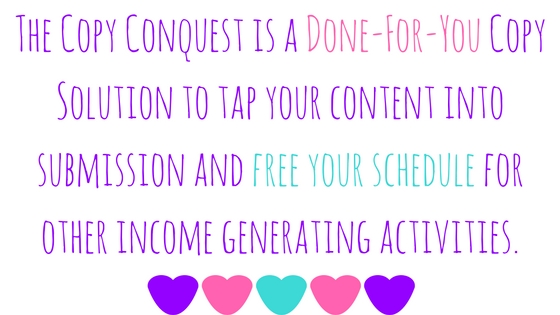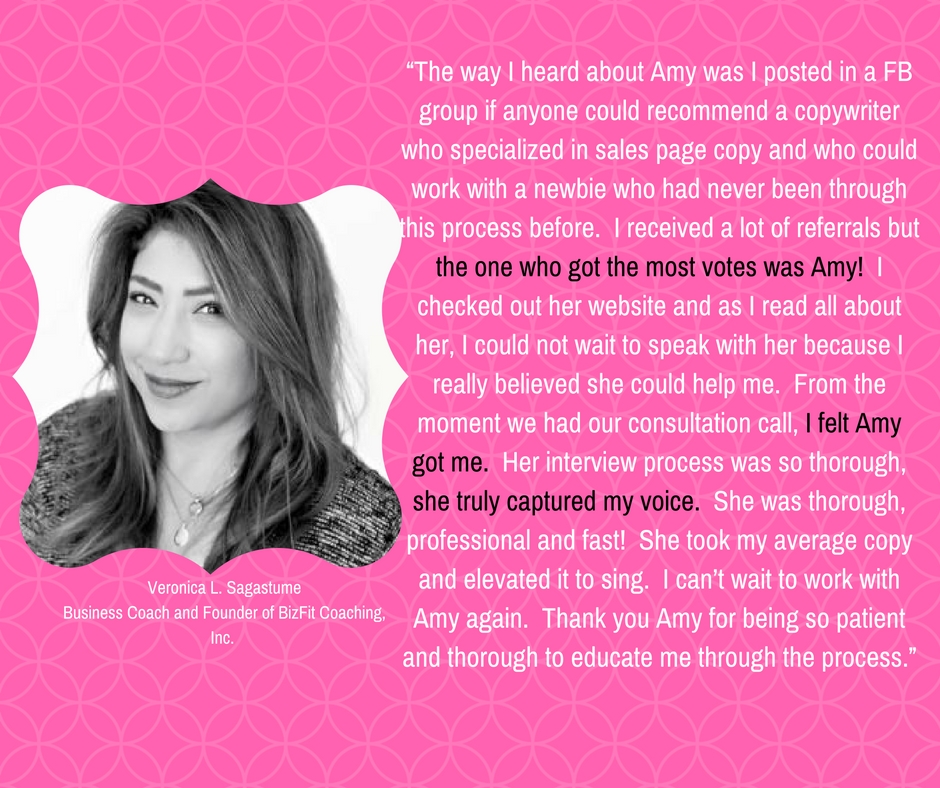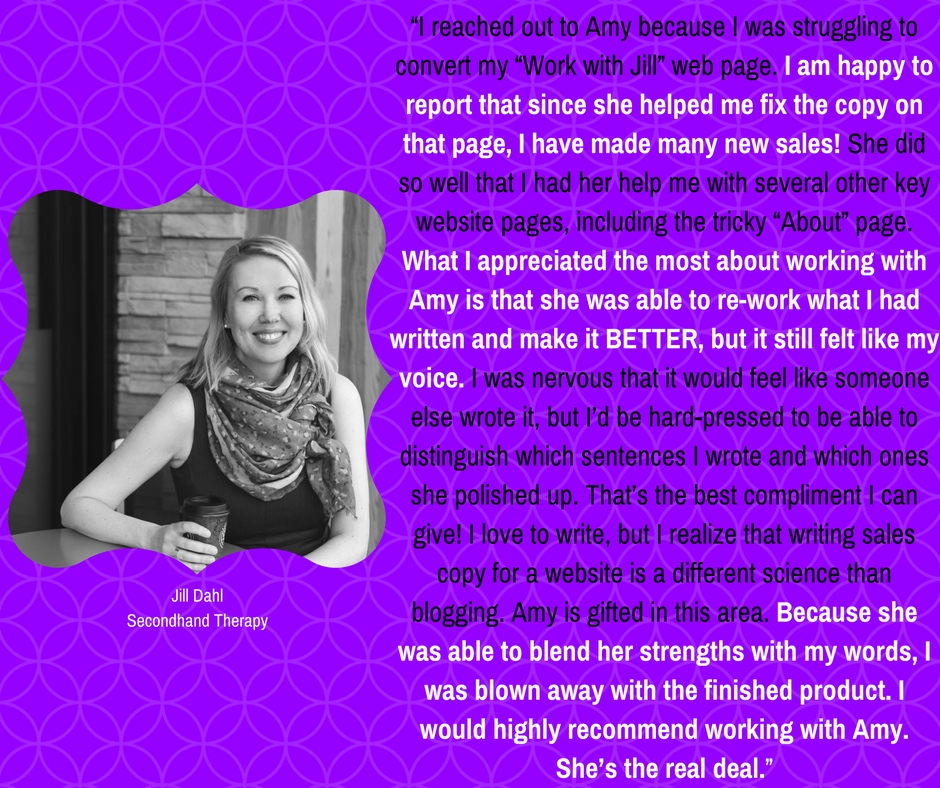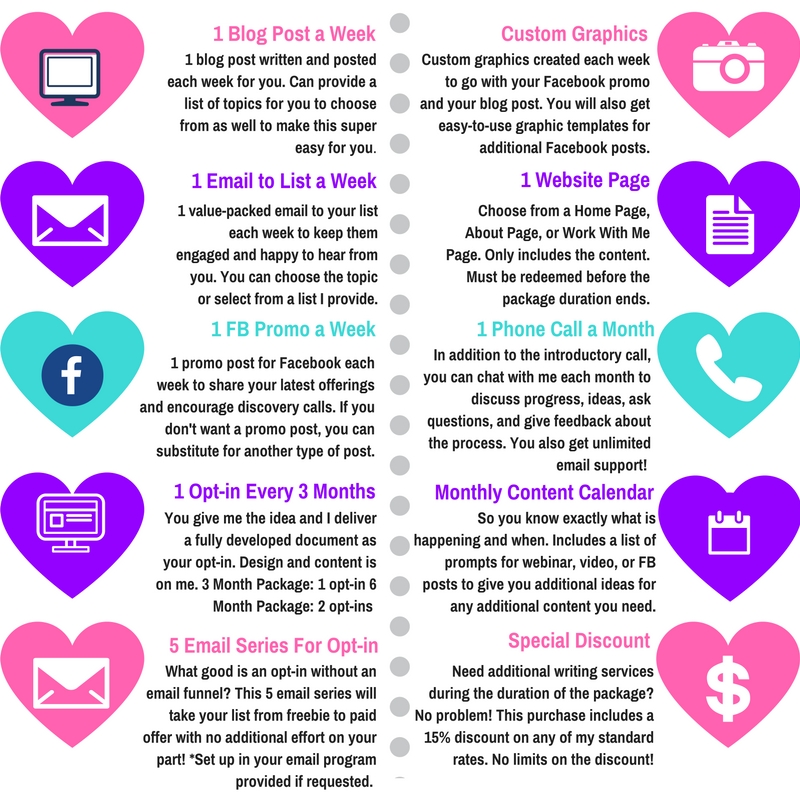 This package was designed with you in mind.
I want to take the burden of content creation off your shoulders so you can focus on your clients and growing your business.
I've included everything that my clients typically come to me for while thinking about what your business needs on a weekly basis.
You can choose from a 3, 6, or 12 month package depending on what's right for you.
I'm offering a payment plan with each package at no additional cost to you as well.
Have questions about anything you see on this page?
Or maybe you need a different package with more content?
Book a quick call below or email me at amy@copywithheart.com.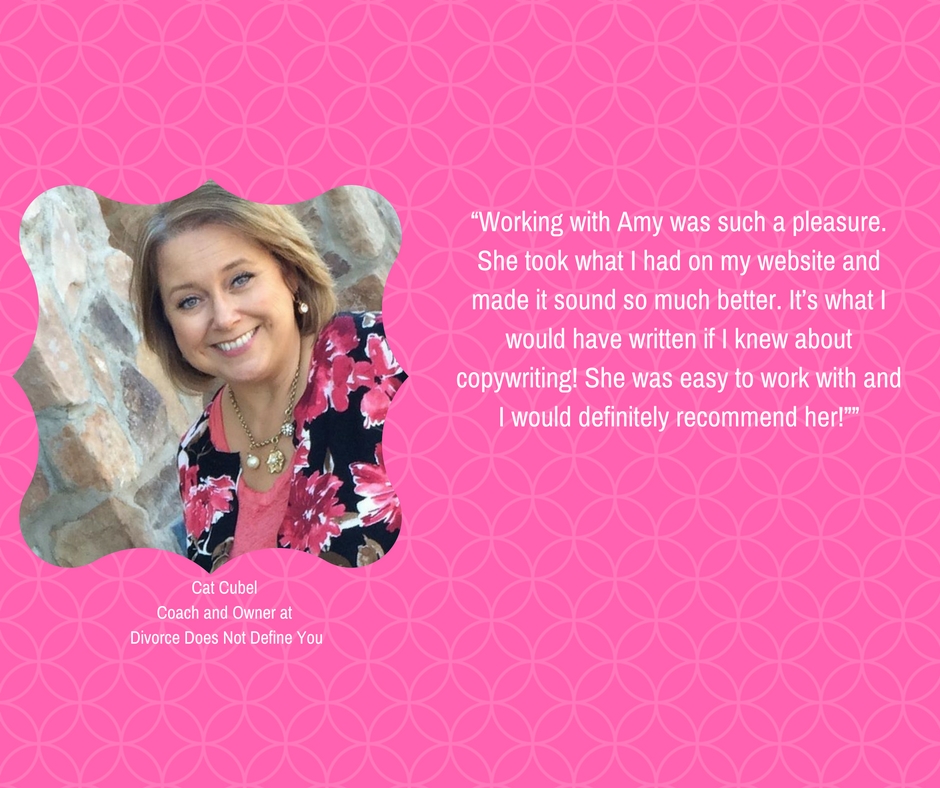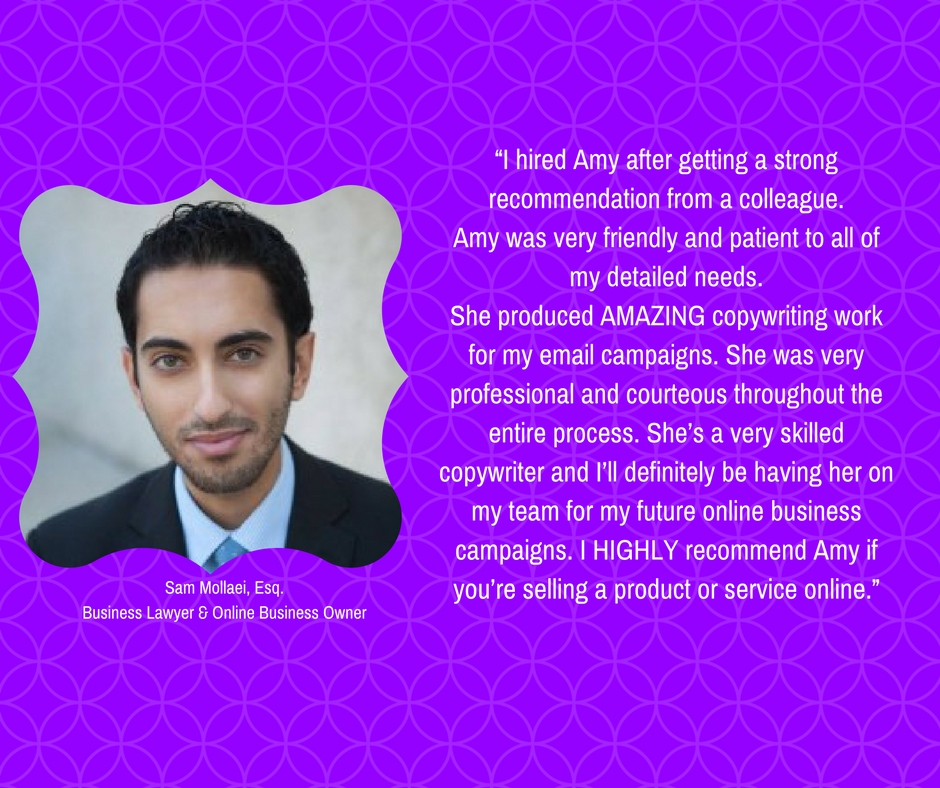 Here's how this works:
You'll request a spot by emailing me (amy@copywithheart.com) to express your interest.
You will receive a contract detailing our work together in the coming months so everything is on the up-and-up.
After you send back your signed contract and payment, I will send you a worksheet called Nailing Down Your Best Copy. It's basically how I get to know you and your business so anything that I create for you sounds like you.
We will kick off with a plan of action that includes choosing the topic focus for the month and setting up the content calendar.
Your content will be delivered at the beginning of each week for approval. I've set this up as a week-to-week format in case you launch a new offering or your focus changes slightly. That way it's always relevant for you. If you would rather plan ahead, you can choose to have the month's worth of content delivered at the beginning of the month or two weeks at a time instead.
I'm happy to post any blogs for you if you don't want the headache of it. Ask me for details!
You will get graphics each week to use for your blog and your Facebook promo post. At the beginning of our time together, I'll also send you templates to match your branding for social media so anything else you want to post, you can do so pretty quickly.
At the beginning of each month, you can propose some topic ideas for your content and give me any information you'd like included. If you are running low on inspiration, I can also provide you with a list to choose from each month to make this process truly stress free.
You may request revisions for any of the content you receive throughout the contract. I simply request that you do so in a timely manner when possible. 🙂 No revisions will be offered once the content is published, though.
You may reach me at anytime via email, but I do request that you give me 24-48 hours to respond. Usually, my response time is within a few hours. We will also have a call each month to discuss how things are going and allow you to ask questions and give feedback.